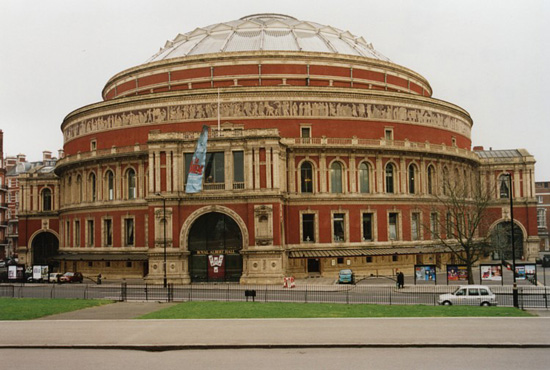 The Royal Albert Hall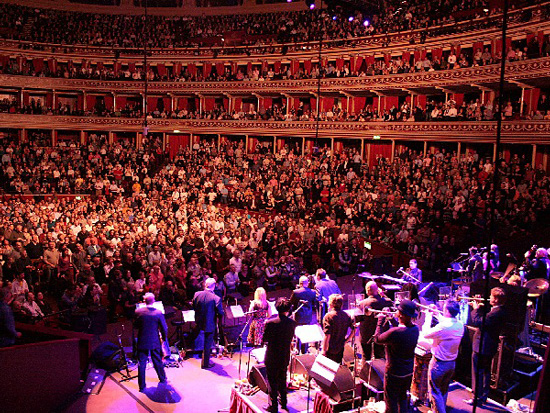 The Stage that Matt will be playing on
Matt Goss To Bring Smash Hit Matt Goss Live Vegas Show To UK For Very First Time
There was a time in the not-too-distant past when the term Gossy meant nothing in Las Vegas. But today it reflects a certain distinctive, Old Vegas disposition. An inherent confident, cocksure swagger once exuded by the Rat Pack and today embraced by MATT GOSS.
Las Vegas Magazine
He calls the old school vibe of his show a return to the sense of occasion. We call it a return to what made Vegas great, with a much needed twist.
What's On Magazine.
Matt's as riveting as Bruce, as soulful as Justin and as Stylish as Frank. He is one of the most electric Performers I've seen in years. Seeing Matt Goss in Concert is an unforgettable experience.
Kenny Ortega
16th August 2010 : Press Release
Matt Goss is set to wow audiences this side of the Atlantic when he brings his smash hit Matt Goss Live show to the UK for the very first time fresh from Caesars Palace in Las Vegas.
Dubbed The Hottest Vegas Act by the LA Times, Matt Goss recently exploded back onto the music scene as a solo act, headlining at Caesars Palace with a Robin Antin (PussycatDolls creator) produced show Matt Goss Live alongside his worldwide album release, Gossy (which spawned the hit Evil which reached top chart success in numerous countries worldwide). The show has been such a huge success that fans and critics alike are now unanimous in dubbing Matt the leader of a new Rat Pack of Las Vegas stars (Las Vegas Weekly), picking up where greats such as Sinatra left off, whilst stylishly bringing the great Vegas Legacy into the 21st Century.
On returning home to London, Matt had the following to say:
"Having played over a hundred shows in America last year I can't wait to come home to London and play such a beautiful venue in the country I love."
The London-born crooner was lead vocalist for the British teen-sensation Bros, burning up the pop charts in Europe and Australia, and selling out Wembley Stadium when he was just 20 to a massive crowd in excess of 70,000 fans. Bros had thirteen Top 5 singles and sold over 16 million albums, headlining two global tours playing in the biggest venues across the planet, which included the Sydney Entertainment Centre,Tokyos Buddha Kahn, the Royal Albert Hall and sold-out 15 consecutive nights in London.
Matt relocated to Los Angeles from the UK and has been consistently working as a successful songwriter & performer, co-writing with such artists as Keri Hilson, Akon, and has written the main duet and finale for Frances top selling Broadway musical equivalent, Cleopatre, having sold in excess of 600,000 tickets to date.
Matt will be performing a hit-studded set that will include his take on some of the greatest songs ever written as well a selection of his own critically acclaimed new material and some of the biggest Bros-era songs. This is bound to be one of the classiest shows you'll see this year, so dust off your best black tie attire and join Matt Goss as he effortlessly brings all the glitz and glamour of Las Vegas to the Royal Albert Hall this October.
The show will be on the 19th October 2010 at London's Royal Albert Hall